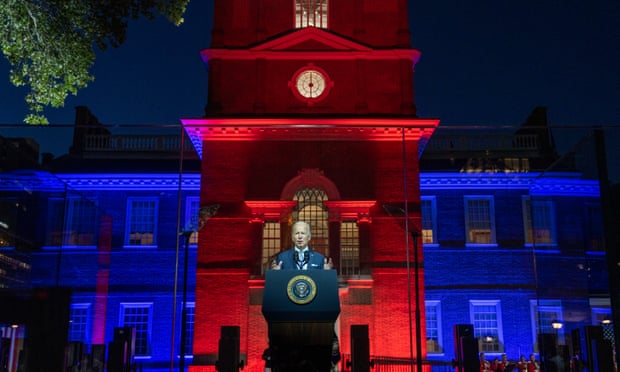 But the media treated the speech as if it were just another in an endless series of partisan vollies instead of what it was – a declaration by the president of the United States that America must choose between democracy and authoritarianism.
The major networks didn't broadcast the speech.
Why must we wait until some of America's ablest journalists are sacked before they are willing and able to tell America the truth?
It is not "partisan" to explain what Trump and his anti-democracy movement are seeking.
It is not "taking sides" to point out that the Trump Republicans are trying to establish an authoritarian government in America.
It is not "violating journalistic standards" to tell the unvarnished truth about what America is facing today.
In fact, a failure to call out the Trump Republicans for what they are – liars, enablers, and accessories to crimes against the constitution – itself violates the most basic canons of journalistic ethics.
"Balanced journalism" does not exist halfway between facts and lies.
Source: Democracy is under attack – and reporting that isn't 'violating journalistic standards' | Robert Reich | The Guardian