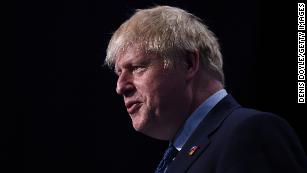 The Murdochracy is what failed it was the gristle the grout that failed to keep the Conservatives in America, UK and Australia together
Republicans seem to have reached that conclusion before, only to reverse course. This time, however, they have an example directly in front of them, not only of how it can be done, but, crucially, that it can be done with finality. If, as Johnson said himself, "In politics, no one is remotely indispensable," surely then that is as true of former presidents as it is sitting prime ministers.
Republicans, let's learn from our British political brethren.
Source: Opinion: Republicans, look across the pond and take note. Now's the time to dump Trump – CNN