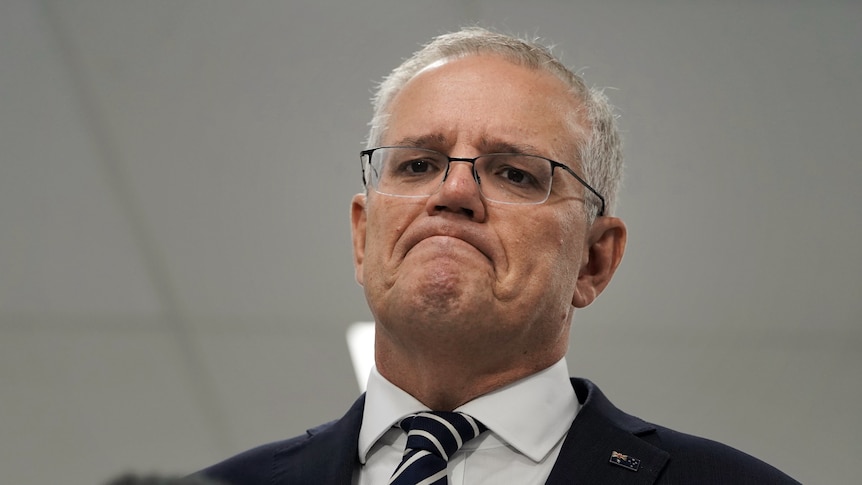 Are we that gullible? He lied to get into parliament, He lied to get the top job. He lied to win the last election, We saw him lie through his first term in office. He is a salesman not a leader and we saw him pitch his illusions, tricks, and copy in plain sight from the get-go realizing that walking among us was not going to work.
He played us about as well as his ability to play his ukelele. Morrison's whole 3-year term has been simply a campaign for another 3-year term. Meanwhile, his team was left confused, disorganized, and divided rabble. Where was the unity? Where was the man who couldn't walk with the people? He was always on set with his media managers.
The dial isn't shifting for Scott Morrison. Until now, the election contest has been characterised as between a man that people don't know and a man that people don't like. Now, it is between a man whose election would instantly bring change and a man who is promising to change himself, if just given one more chance.
Source: 'Bulldozer' Scott Morrison changes his pitch to voters, promising to change his ways – ABC News