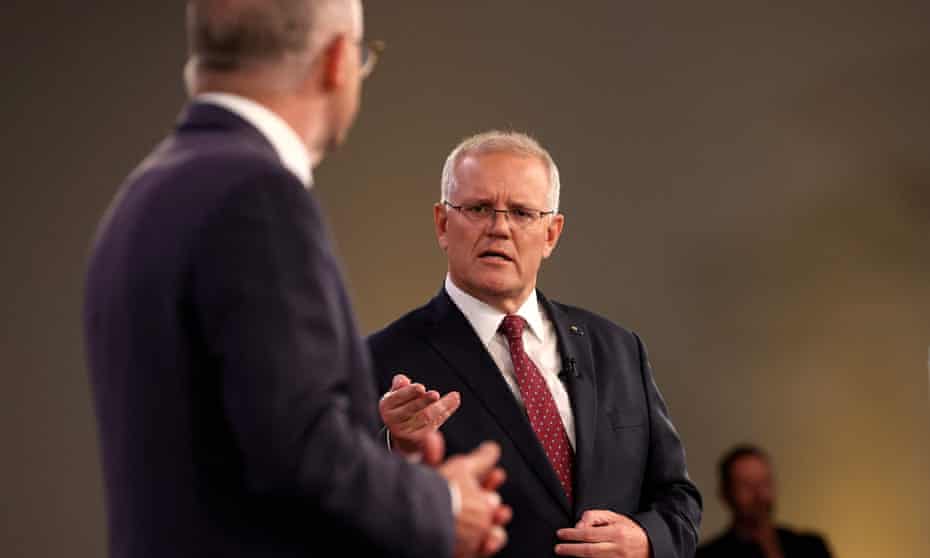 Morrison shoots himself in the mouth trying to be "sneaky"
Scott Morrison and other government MPs are accusing Labor of planning to introduce a "sneaky carbon tax" by – wait for it – using an existing Coalition policy as it was intended.
Sounds ridiculous, right? Election campaign shamelessness on steroids. But there is a lot going on here and it is worth stepping through it. What is the policy? The awkwardly named safeguard mechanism was created by Greg Hunt, the former environment minister and introduced under then prime minister Tony Abbott, a well-known climate sceptic. It was legislated in 2014 as part of what was then known as the Coalition's "direct action" policy.
Source: Calling the safeguard mechanism a 'sneaky carbon tax' is a scare campaign and an argument for inaction | Adam Morton | The Guardian