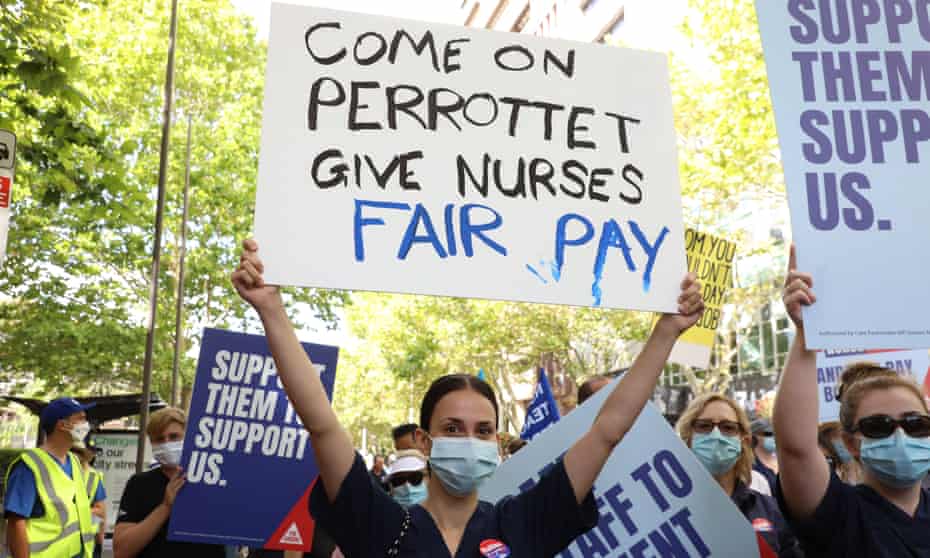 The living experience of ordinary Australians isn't working but then it was never intended to be taken into account by the LNP and its very, very, kind-hearted, religious leader who we know so well!!
The only people in Australia who can boost wage growth are employers and the only way they can do that is by giving people pay rises.
The whole point of abandoning what was once called "centralised wage fixing" and deregulating the labour market over the past 30 years was to put employers in charge of deciding how much they pay their employees. And, guess what, on the whole Australian employers have decided to boost their profits rather than boost their workers' wages. Just as Scott Morrison wants to see more women get into parliament (but not at the expense of men) and wants to see housing affordability improve (without house prices actually falling) the prime minister is all in favour of stronger wage growth – but not at the expense of higher profits. Unfortunately for Australians struggling with the rising cost of living, they can't feed magic pudding to their kids.
Source: Low wage growth in Australia didn't happen by accident – it's the system working as intended | Richard Denniss | The Guardian