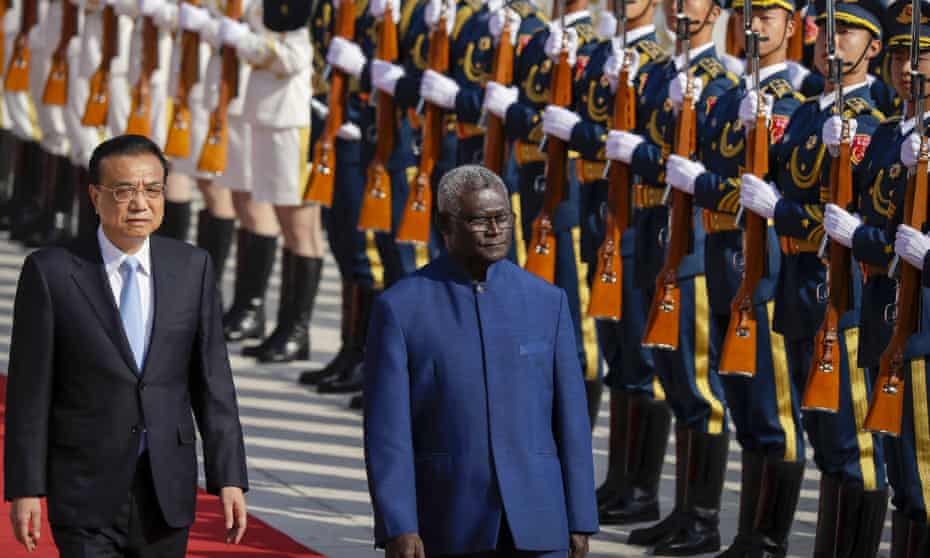 China seems to be streaks ahead of Peter Dutton in the Art of Diplomacy. When the far more Christian Nation of the Soloman Islands prefers to deal with China there's a reason for it. For the past 9 years, the LNP government has 1) removed Radio Australia the once heartbeat of the Pacific, claiming everyone has a laptop and don't need it. When they don't. All for Abbott's domestic attack on the ABC. 2)They then reduced Foreign Aid and turned it into a commercial enterprise a quid pro quo arrangement for profit. Well, the Solomon Islands no, the Pacific realized they had something to offer when the LNP created the vacuum.
They weren't deaf either to Dutton's racist Boomgate humor or the establishment of AUKUS. They saw Australia making transactional arrangements,screwing the French, in brazen disregard for other Pacific nations and knew that Morrison and Dutton were liars not to be trusted. So why shouldn't they use their own leverage and do deals in their favor just as the LNP has? Who's the dumbass to be laughed at now Dutton??
Australian officials are alarmed at Solomon Islands' planned security deal with China with the defence minister, Peter Dutton, stating "we would be concerned clearly about any military base being established" less than 2,000km off the coast. Solomon Islands has signed a policing deal with China and will send a proposal for a broader security agreement covering the military to its cabinet for consideration. According to a copy of the draft security agreement circulating on social media on Thursday, it would allow China to base navy warships in the Pacific.
Source: 'Really concerning': China finalising security deal with Solomon Islands to base warships in the Pacific | China | The Guardian