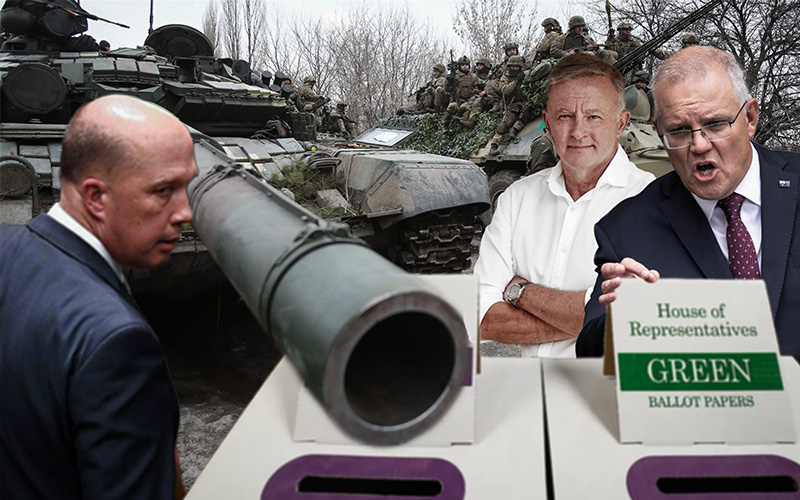 There is a Murdoch/Russian Coalition in America and a Morrison /Murdoch one here. Will it be ignored and kept under wraps?
The Russian invasion of Ukraine is a disaster for more than 40 million people, a threat to Europe, a challenge to the US and a catastrophe for the world. It's hard to imagine that Vladimir Putin's war, while just about as far away from Australia as any world event could be, would have no bearing on the thoughts of voters in the expected May election. And it's clear we were already gearing for a security election.
The Coalition has installed one of its head-kickers, Peter Dutton, in the Defence post and his warnings are as much about the dangers of a Labor government as any foreign foe. The government has stooped to describing Labor leader Anthony Albanese as China's preferred Australian leader and deputy Labor leader Richard Marles as the Manchurian candidate.
Source: This changes everything, from the world stage to polling booths far from the fatal steppes – Michael West Media