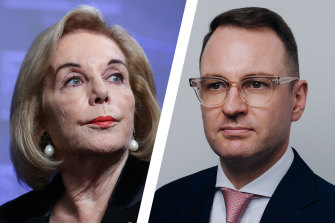 The Abbott/ Morrison Government had made a pact with the IPA and NewsCorp to rid  Australia of ABC News. Abbott backed into a corner knowing the ABC was Australia's most trusted media source found that direct task too difficult so he banned the government MPs from going on the ABC. Morrison did almost the same. The government has become a regular fixture on Sky News and 2GB their "cash for comment" propaganda arms . Even granting Murdoch a free unexplained $30M.  Australia has never seen a concerted effort like we have in the past 8 years to turn Australian media into American with Australia's Sky News a model of Fox News, without MSM diversity. Consolidation of our MSM into 3 privatized corporate arms run by Peter Costello, Kerry Stokes, and with Murdoch controlling the largest has seen our media metamorph into the Conservative Cyclops donor at the behest of the LNP, and the want of the IPA posing as a"think tank" but acting as the LNP's mega- donor/lobbyist and even grooming politicians of the future.
Their aim to rid Australia of any organization designed to keep the bastards honest and Democracy the political system of choice for this country which demands the existence of at least two major parties both of which are prepared to lose an election but rule for all Australians. Unfortunately only one party today is prepared for that role and it isn't the current government.
The year ended with the resignation of ABC news boss Gaven Morris and a public sledge by ABC chair Ita Buttrose, who accused the (LNP) government of political interference.
With a federal election around the corner, it is going to be a very busy and a very interesting 2022 for the public broadcaster.
The ABC's year from hell
Source: From taming 'Big Tech' to News Corp's climate shift: The media moves that mattered this year