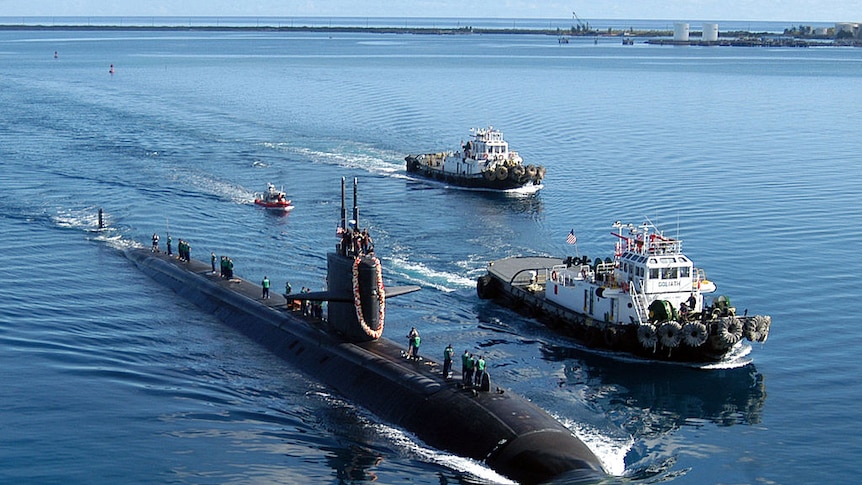 The Anglo-Speaking White, Christian, covered wagons have circled in the Asia- Pacific. The EU has been dumped unceremoniously and the region's Asian nations totally ignored in a nuclear agreement declared not to be a nuclear agreement. Morrison, Biden's  "little mate down under, announced this morning. Basically, he's given pride of place and handed Australia over to the US and UK turning us into the most significant Anglo-American & British nuclear military base, no target, on the planet. One which we have to pay for and build. Now that's leadership. We are in effect the Mexicans and we are paying for the Biden/Johnson wall.
Can you believe Morrison is building an absolutely new nuclear submarine fleet that's not a nuclear submarine fleet? He's torn up the contract the LNP signed with the French less than a decade ago now that's fucked good-will and future trust all for an Industrial Military trade deal. It does nothing other than in the short term and on the surface make us look and sound more like Kim Jong-un than the "goodies" to the rest of the world and definitely the 51rst State of America. In effect, the LNP have given the keys to the US and UK to invade the nation, have made us their worker bees in their new trade agreement that's very very different from China's Silk Belt road
"Australia is not seeking to establish nuclear weapons or establish a civil nuclear capability," Mr Morrison said.
Morrison sounds like the head of Phillip Morris who declared they were becoming the world's foremost anti- smoking organization bringing "iQos technology and heat sticks" to the world. Or was that Rupert Murdoch who said his Media had turned the corner and become the world's foremost media spruiker for Climate Change?
Source: Australia to acquire nuclear submarine fleet in historic deal with US and UK to counter China's influence – ABC News