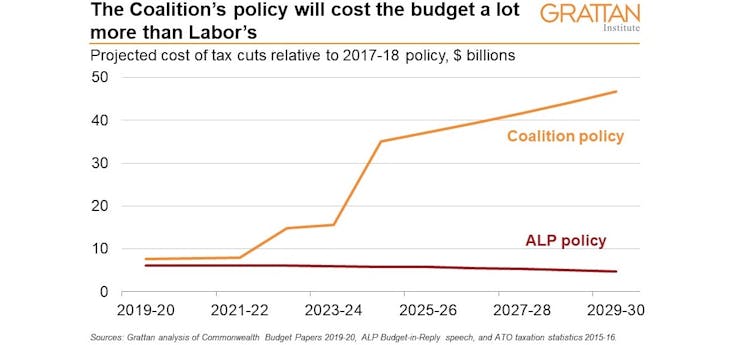 The Coalition's philosophy is about restraining tax as a share of the economy, even if that means it will need to shrink government spending as a share of GDP (in ways that are not yet unexplained).
Labor is signalling that it is more comfortable with the tax share creeping up — mostly thanks to increased contributions from high income earners — but it will make sure lower income earners don't end up worse off.
Who says elections aren't a contest of ideas?
Your income tax questions answered in three easy charts: Labor and Coalition proposals side by side