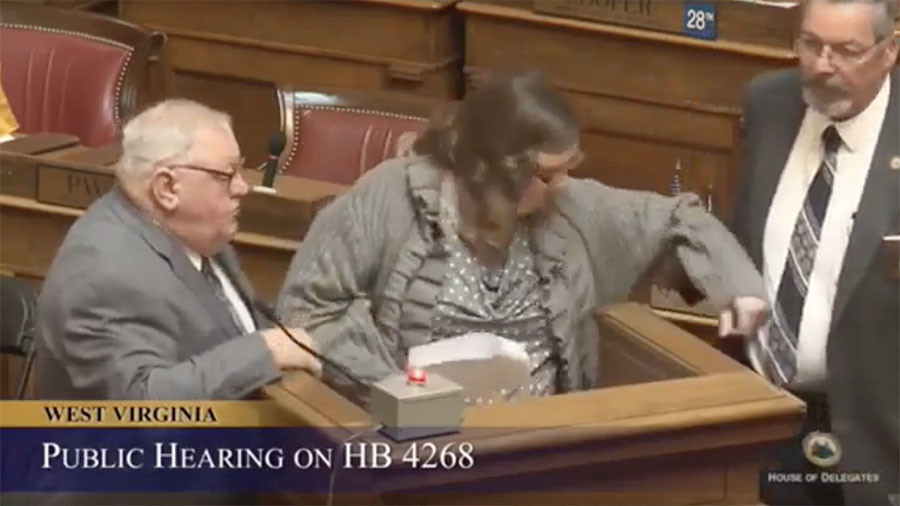 "The people who are going to be speaking in favor of this bill are all going to be paid by the industry … the people who are going to be voting on this bill are often also paid by the industry," Lucas said.
Lucas was ordered by House Judiciary Committee members to desist from making "personal comments" about members. As Lucas persisted, her microphone was cut off. When lawmakers refused to let her finish speaking, she told them to "drag me off." Security was called and in a video of the incident she can be seen being dragged from the floor.
"I got dragged out of House chambers … Because I was listing out who has been donating to Delegates on the Judiciary Committee," Lucas wrote on her blog.
via Woman dragged out of hearing for exposing Big Energy donations (VIDEO) — RT US News