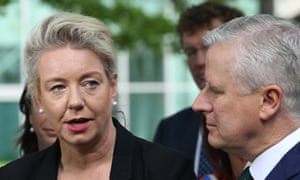 Other parties are not like this.
Whenever you hear someone say "they're all the same", point out they are repeating deliberate Liberal Party propaganda.
The myth of sameness is precisely what enables the Liberals to get away with this corruption.
They are counting on people to believe this crap is business as usual – so One Nation, Palmer and now the Greens – can funnel preferences to them with no one even thinking about how important it is to put the Liberals last on their ballot paper.
Don't let this country develop a culture of corruption. Kick them out.
Coalition ministers 'kept no records' of meeting overturning advice and awarding $5m to party donor | Australia news | The Guardian